Qranio
2015
Qranio is an online platform with the mission to make learning fun by stimulating users to learn at any moment with total mobility through games based on qualified, educational content while earning prizes with their intelligence.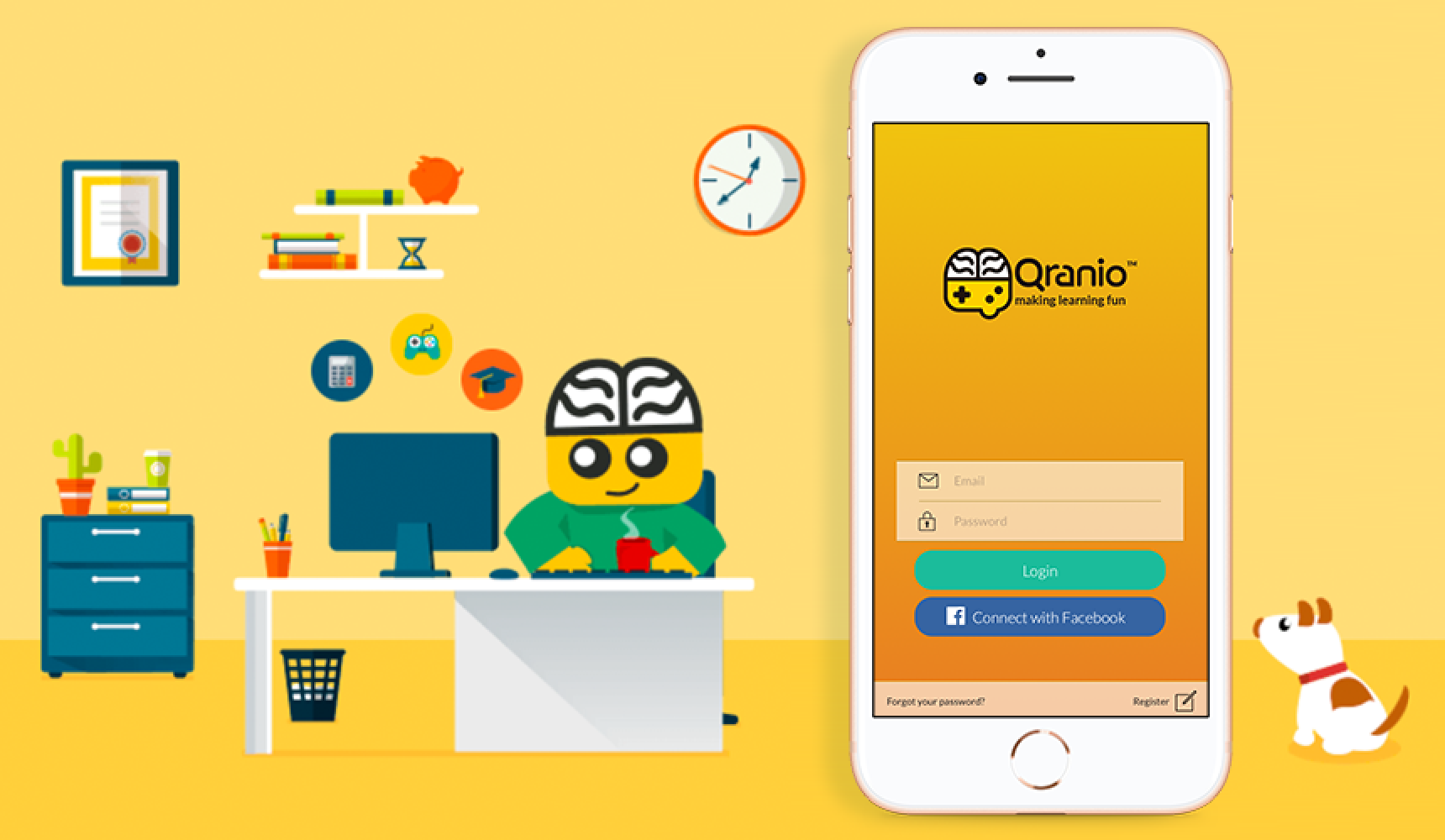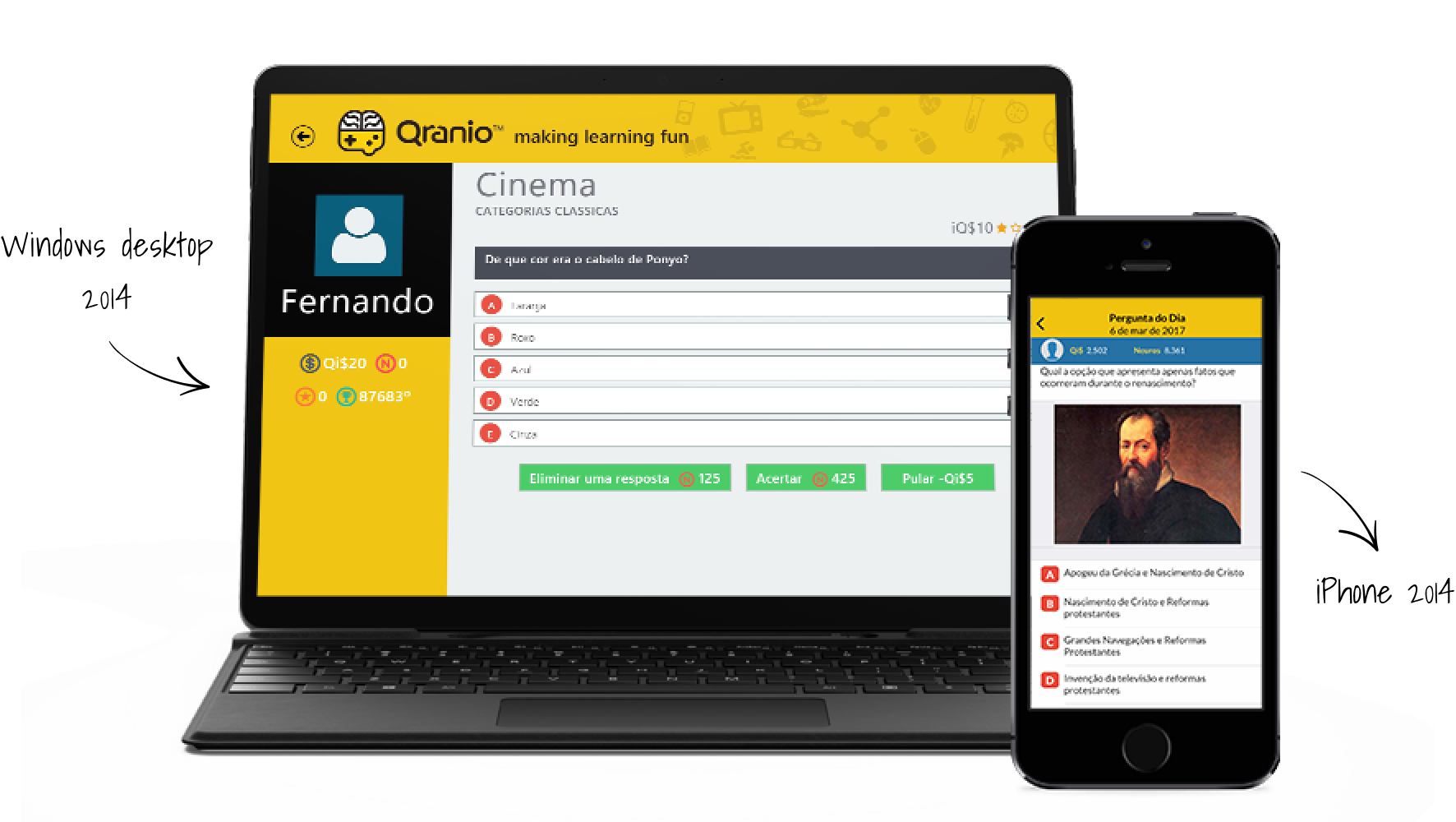 What I Did
Art direction and design of the iOS app;
Designed and coded the Windows app;
Designed elements of the Android app.
For Whom

My Challenges
Make the platform accessible on all devices.
Increase the number of iPhone users.
Get to know better and apply Windows design patterns.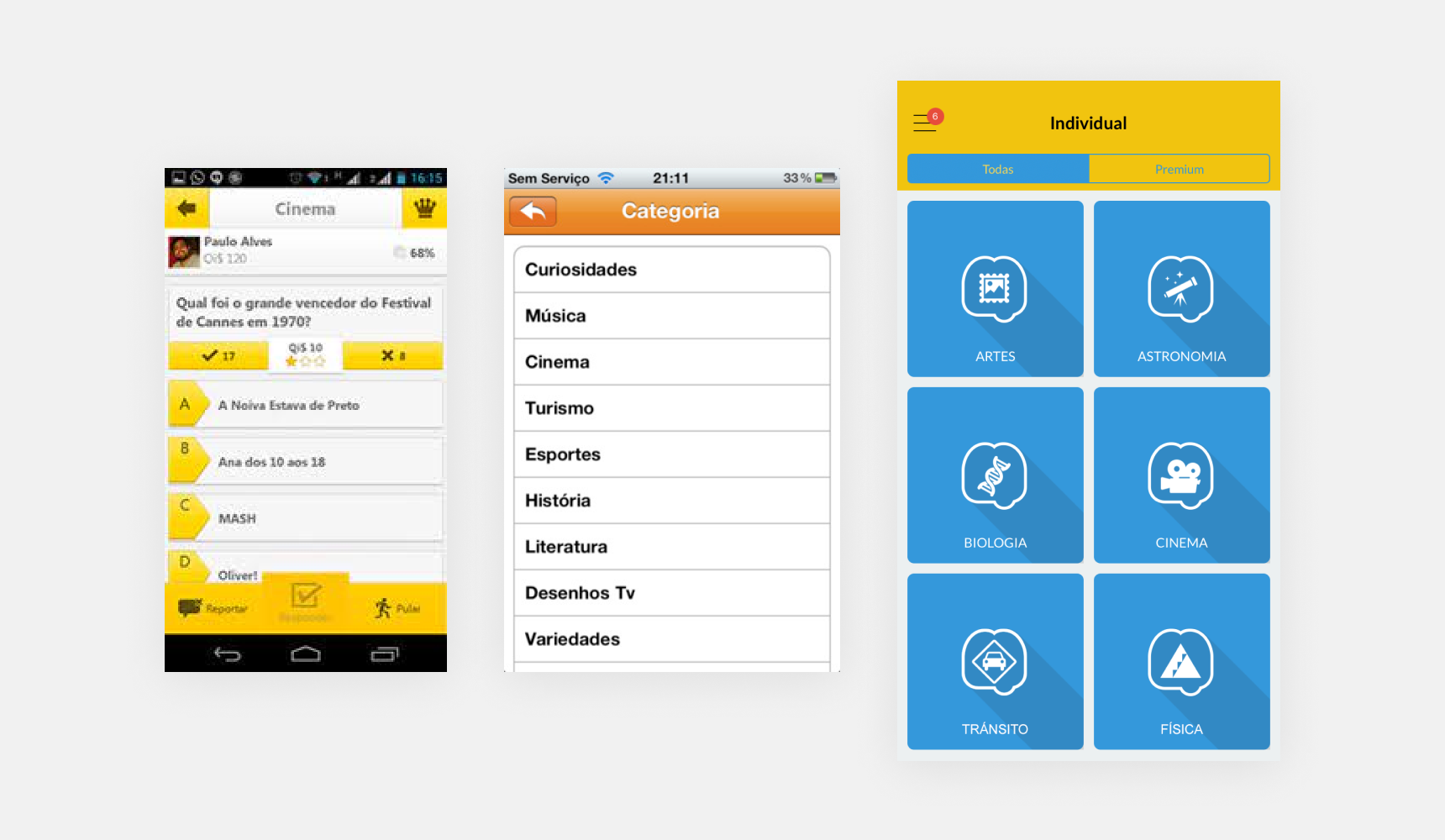 Design System
Create a Design System that will allow the design teams to keep consistency between all platforms.
News Feed
Created a home page in which users saw a list of prizes recently added and Qranio news.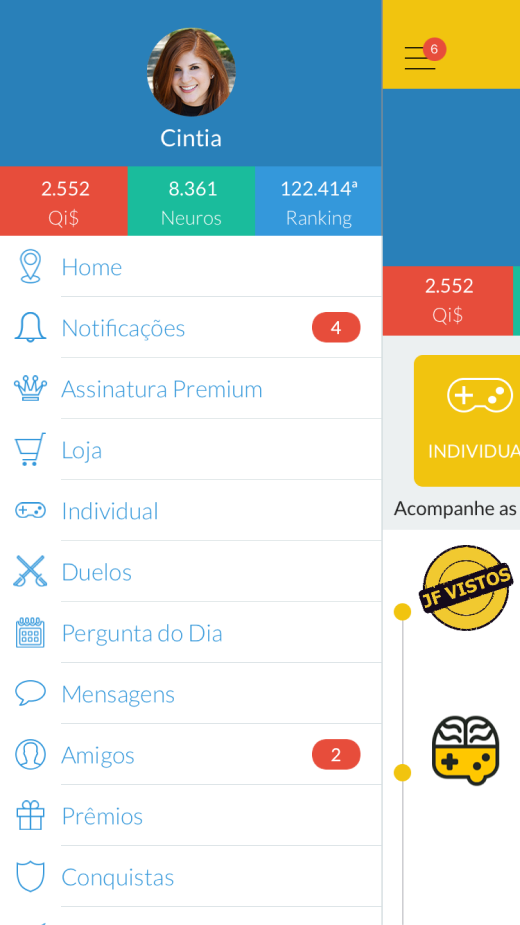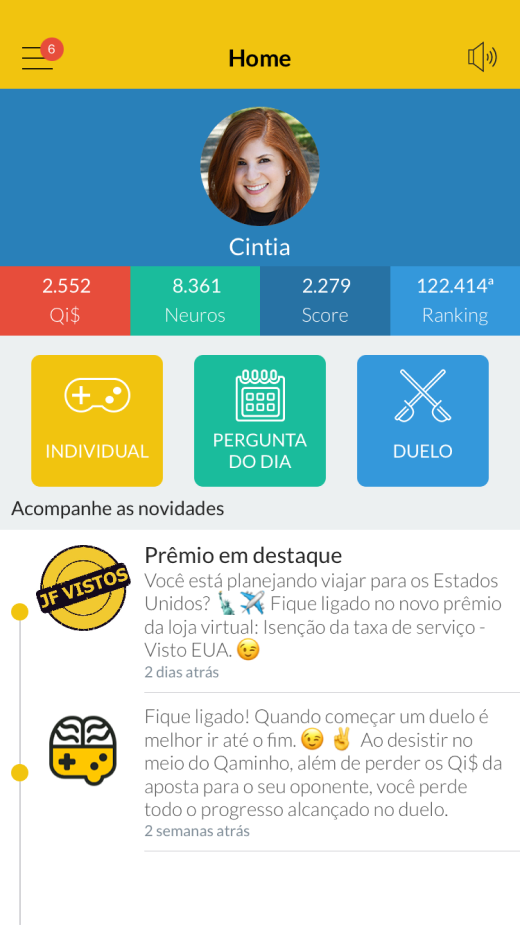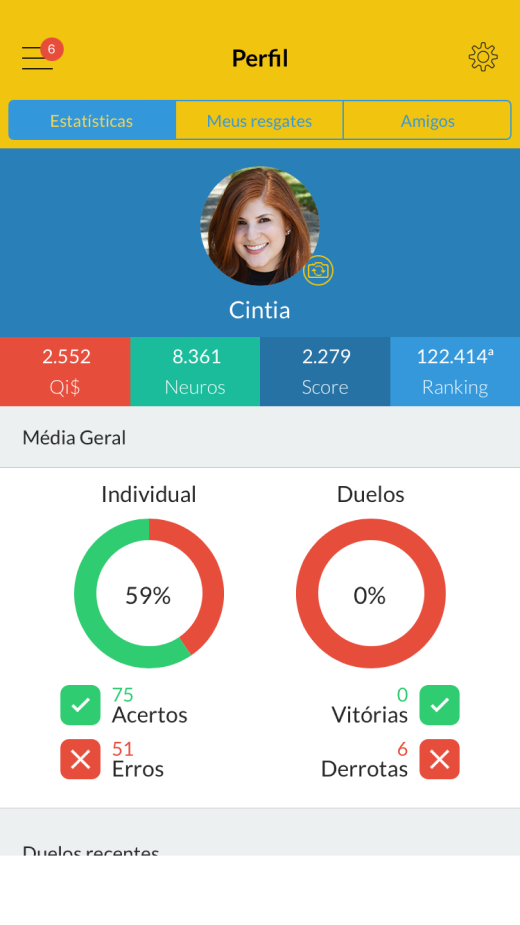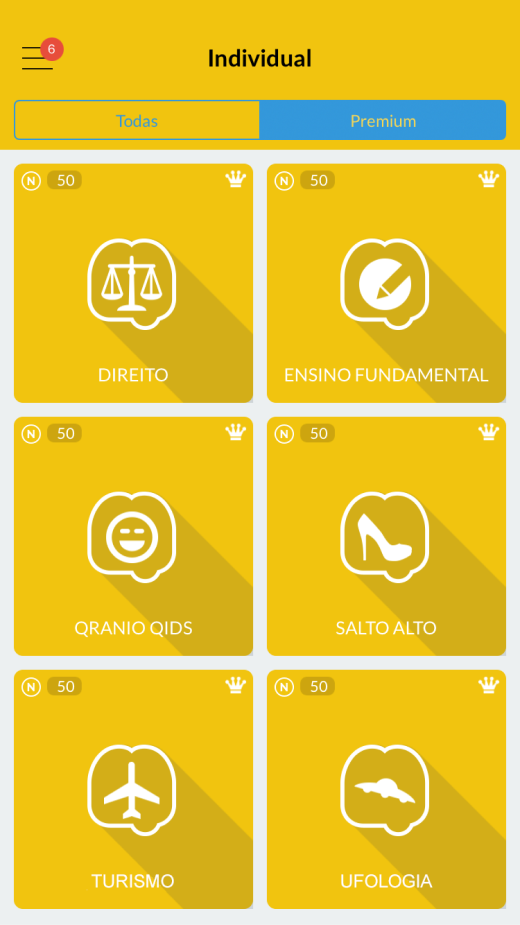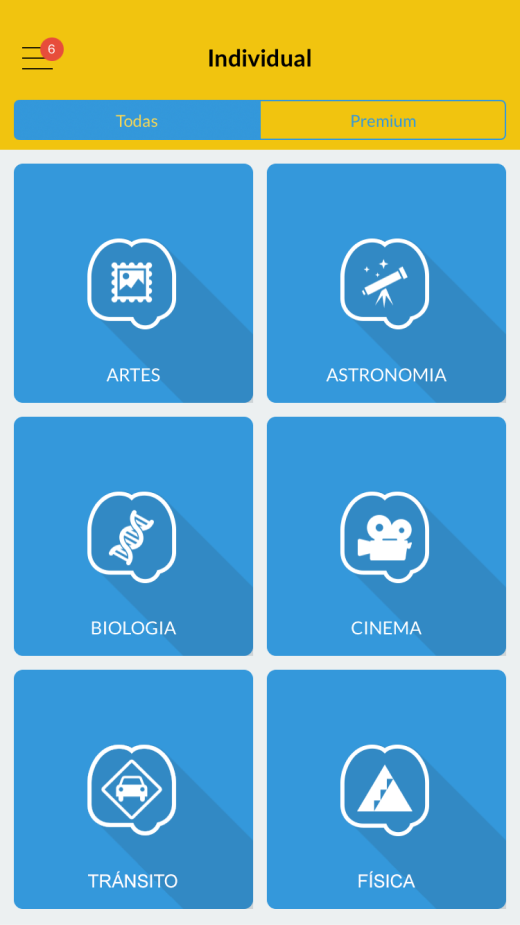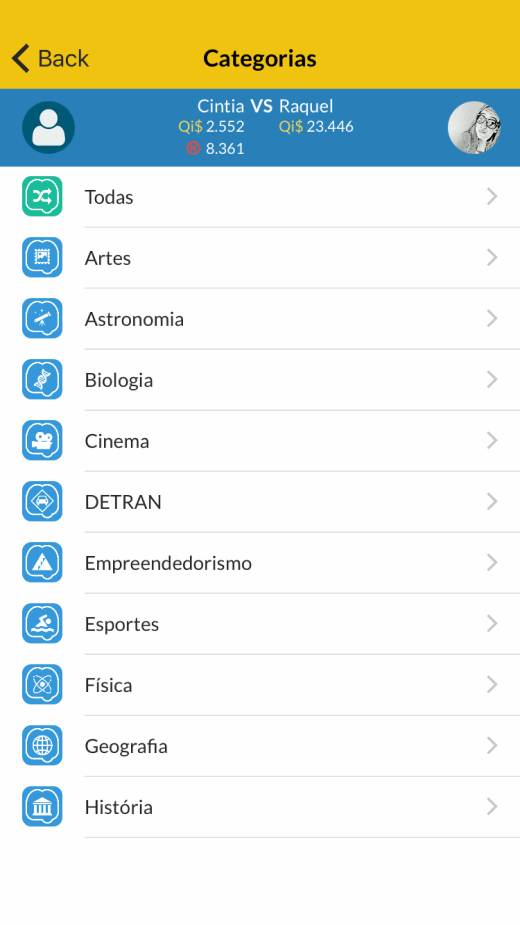 Categories' Icons
Improve the old list categories with icons.
Timer
Design and development of the Windows desktop app using HTML and javascript.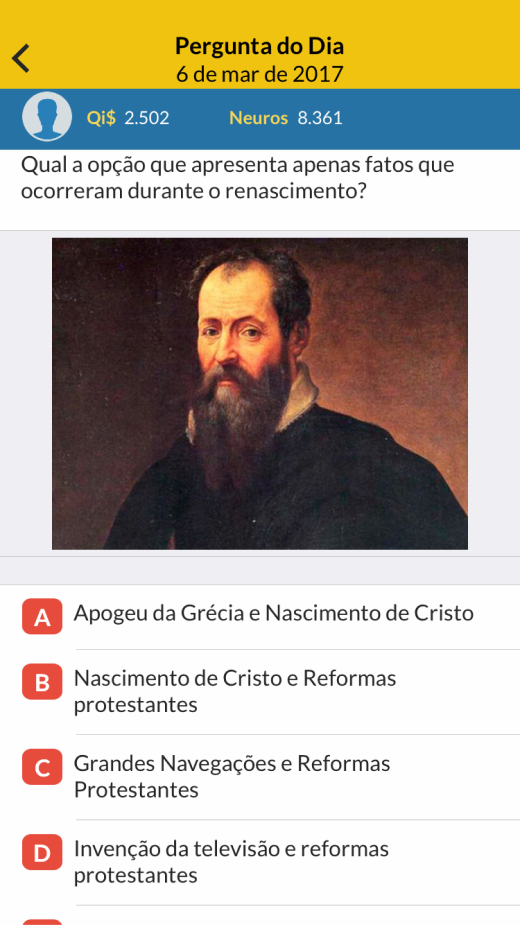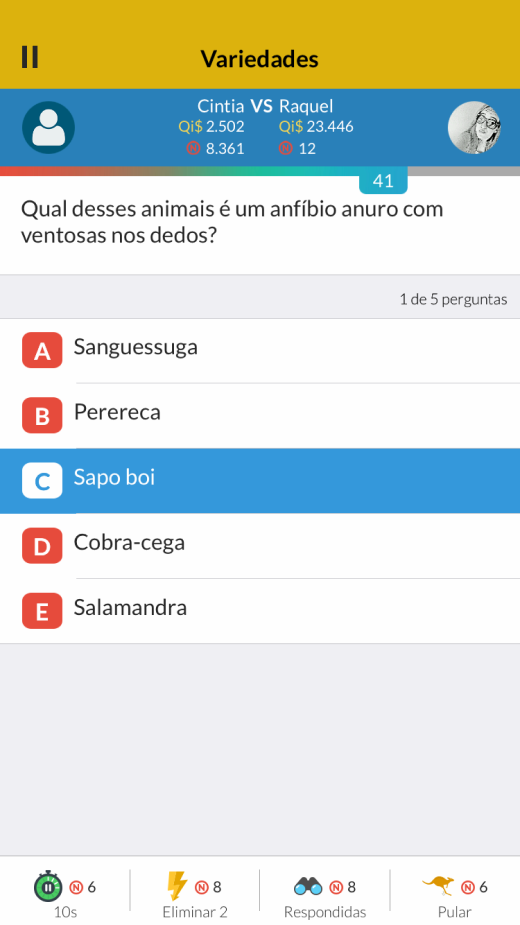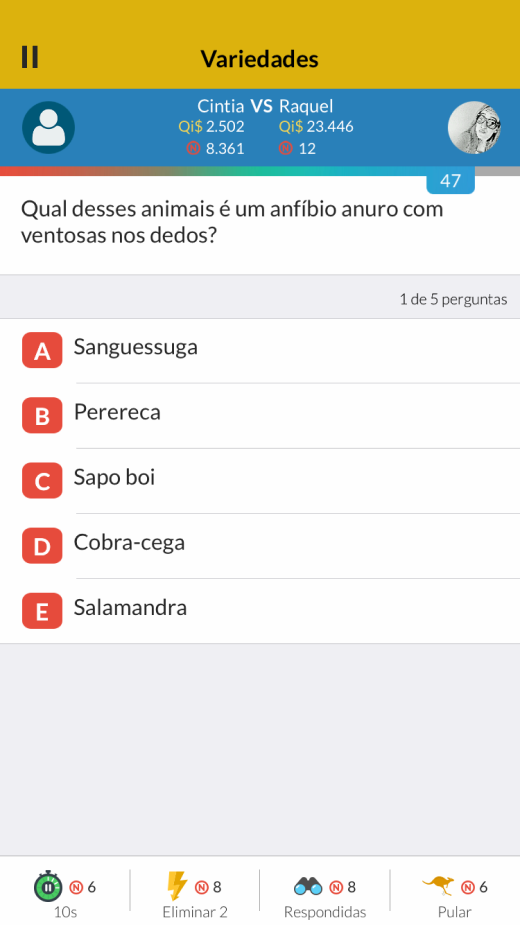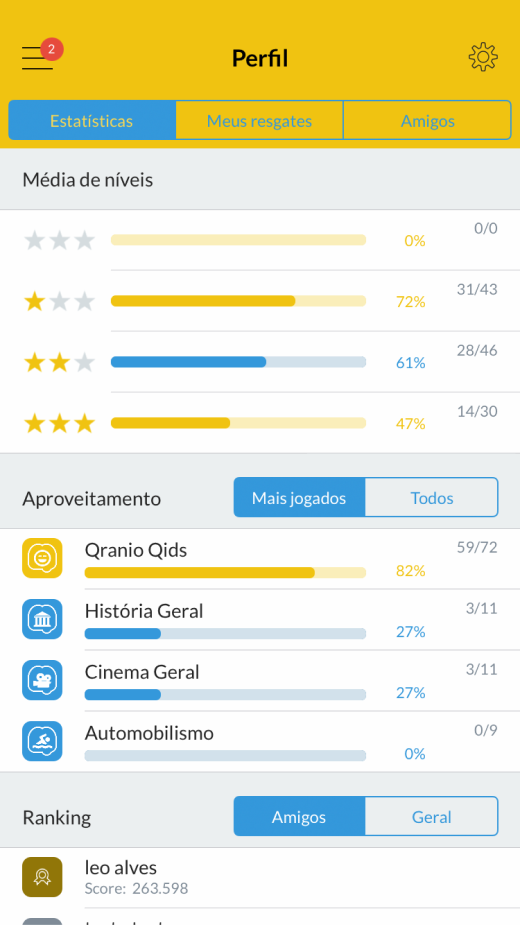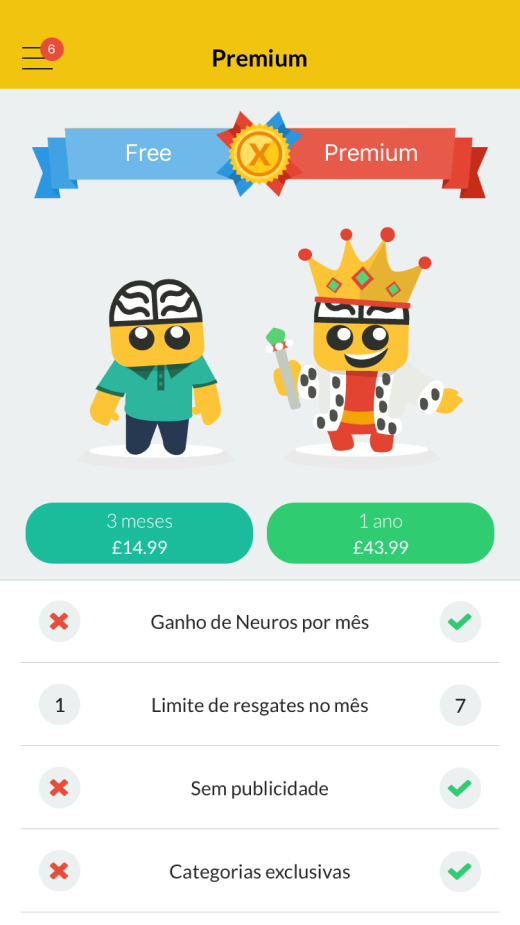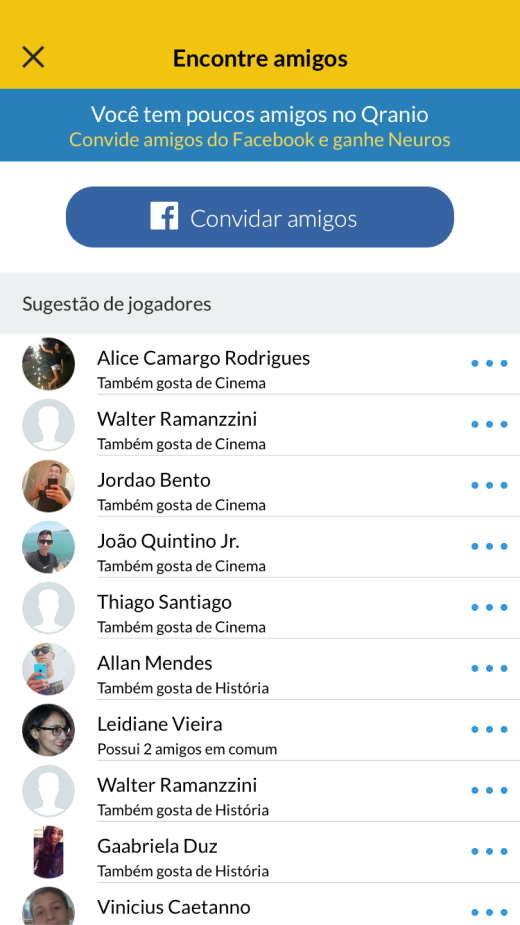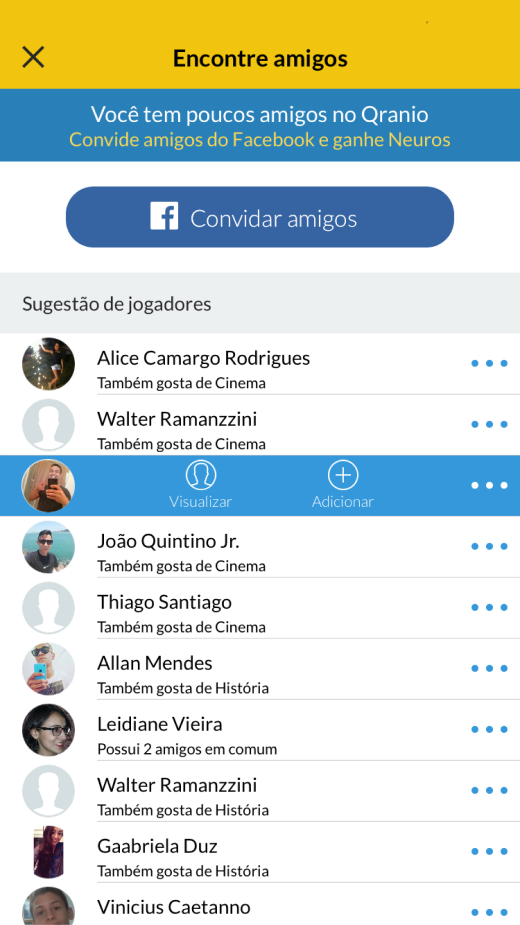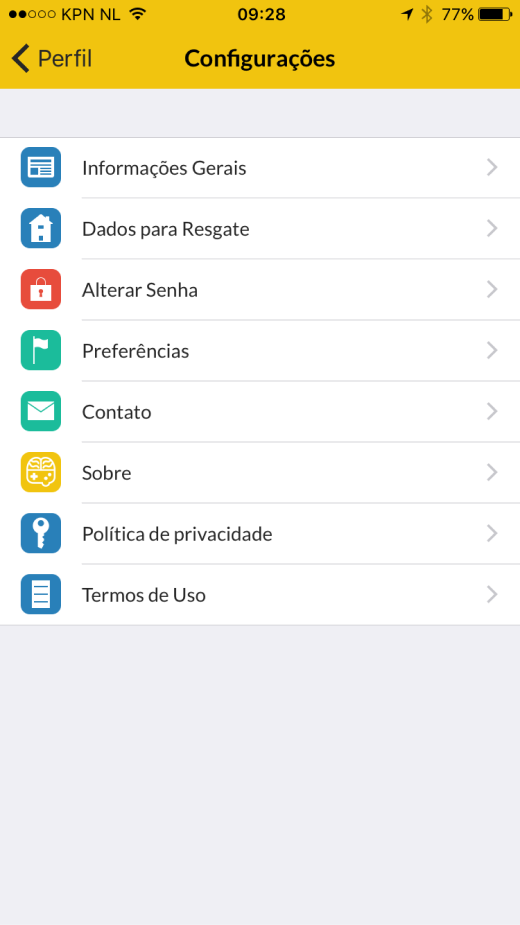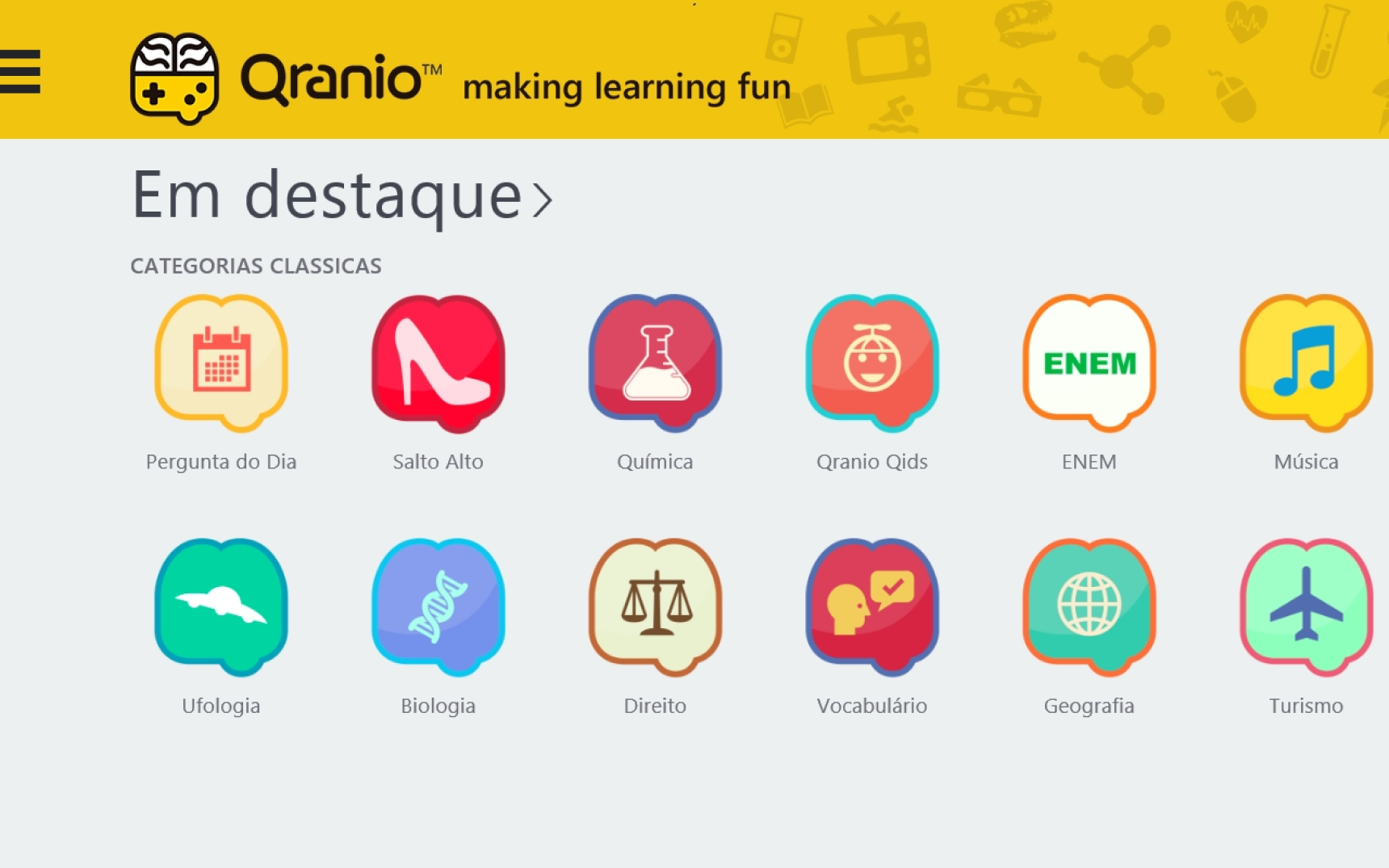 Windows Desktop App
Design and development of the Windows desktop app using HTML and javascript.
Windows Guidelines
Keep consistency between windows phone components and windows desktop app.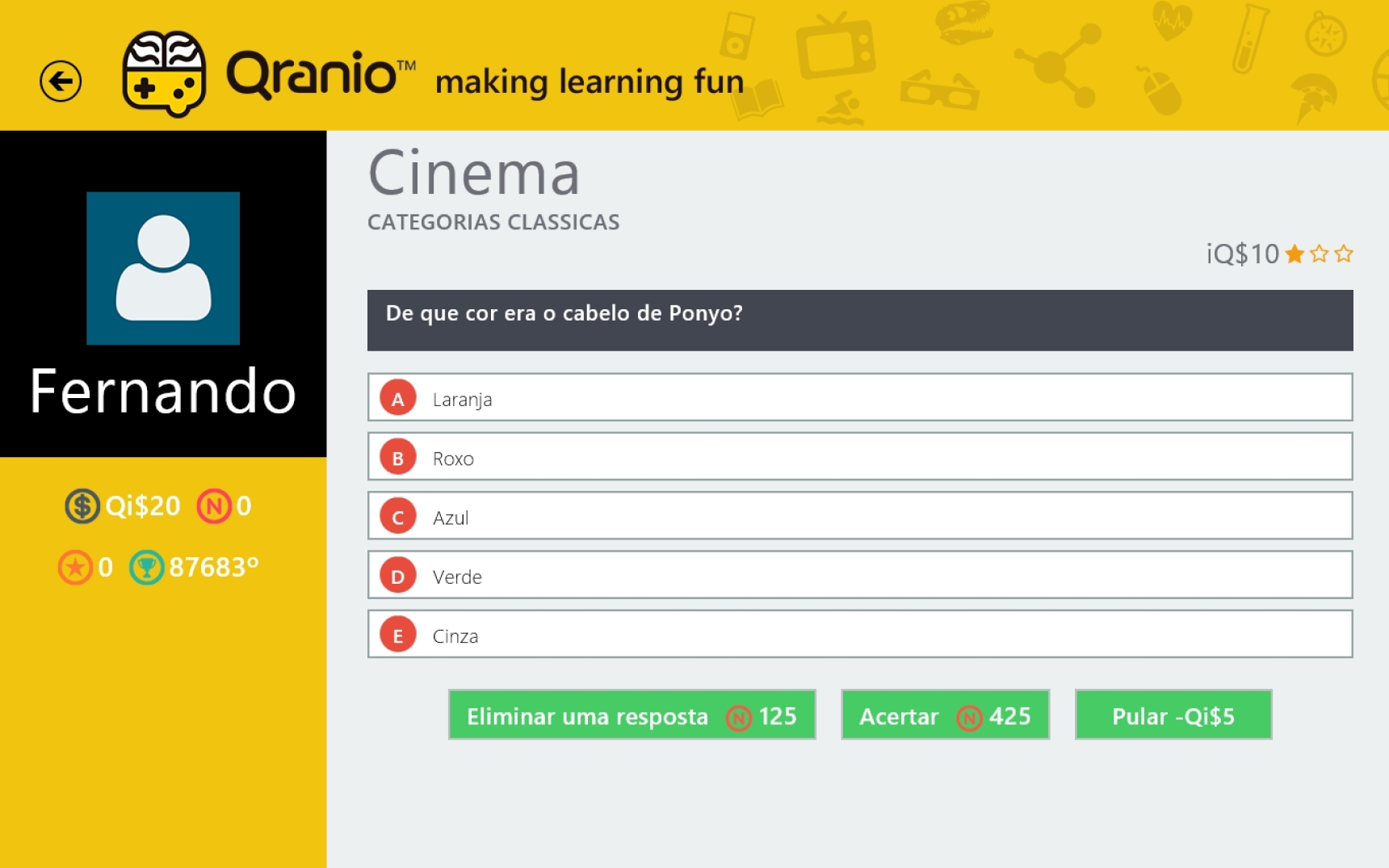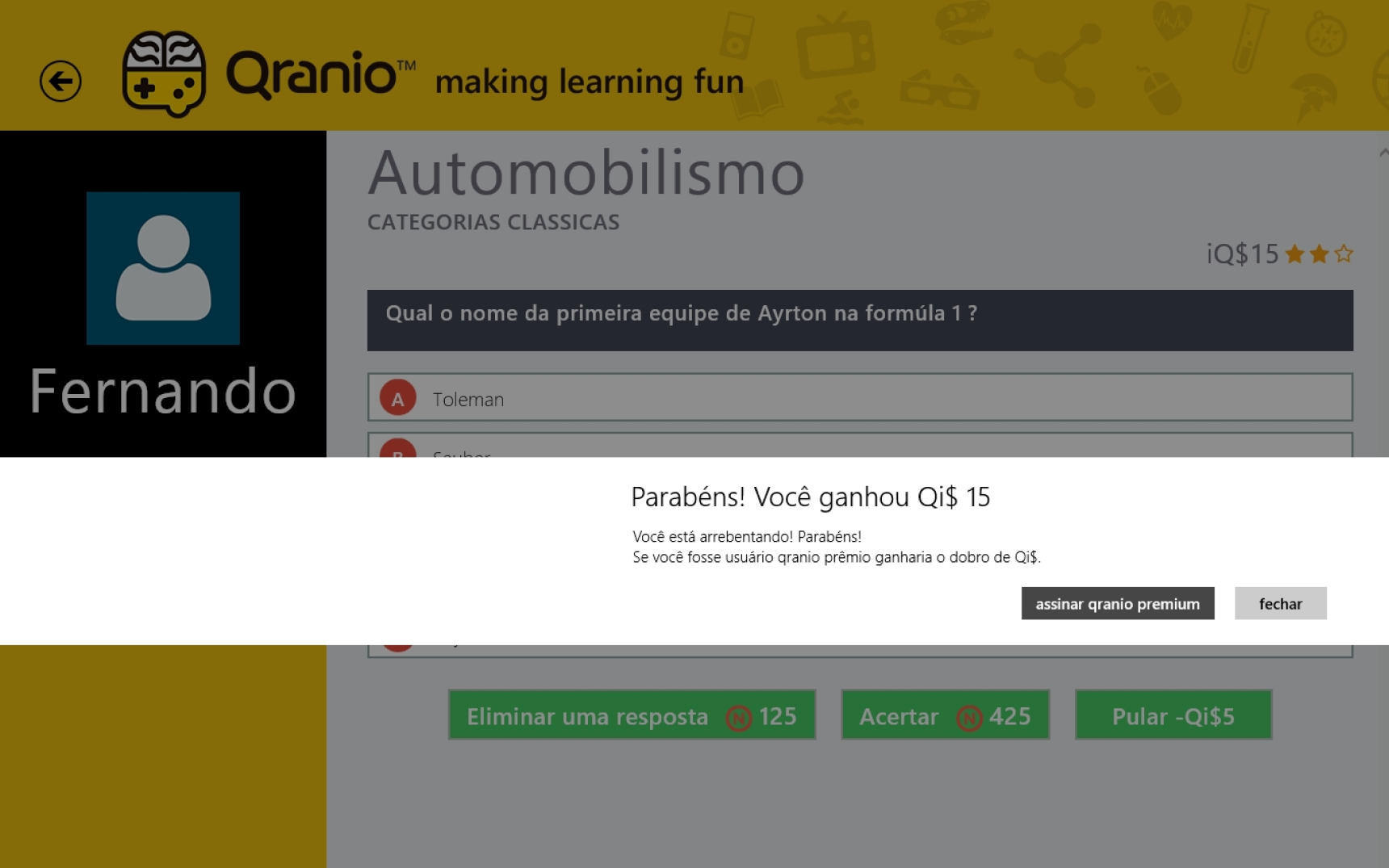 Results
Design a product is a never-ending challenge. It always has something that can be improved or just might be different. But I managed to keep the deadlines for new versions and features during the year.