European Football Network
2019
Healthy Football league is a mobile app that promotes an active and healthy lifestyle for football fans.
Football fans can earn points for their favorite club thanks to a built-in pedometer.
Clubs are competing (inter) nationally for the title of the healthiest football club in Europe.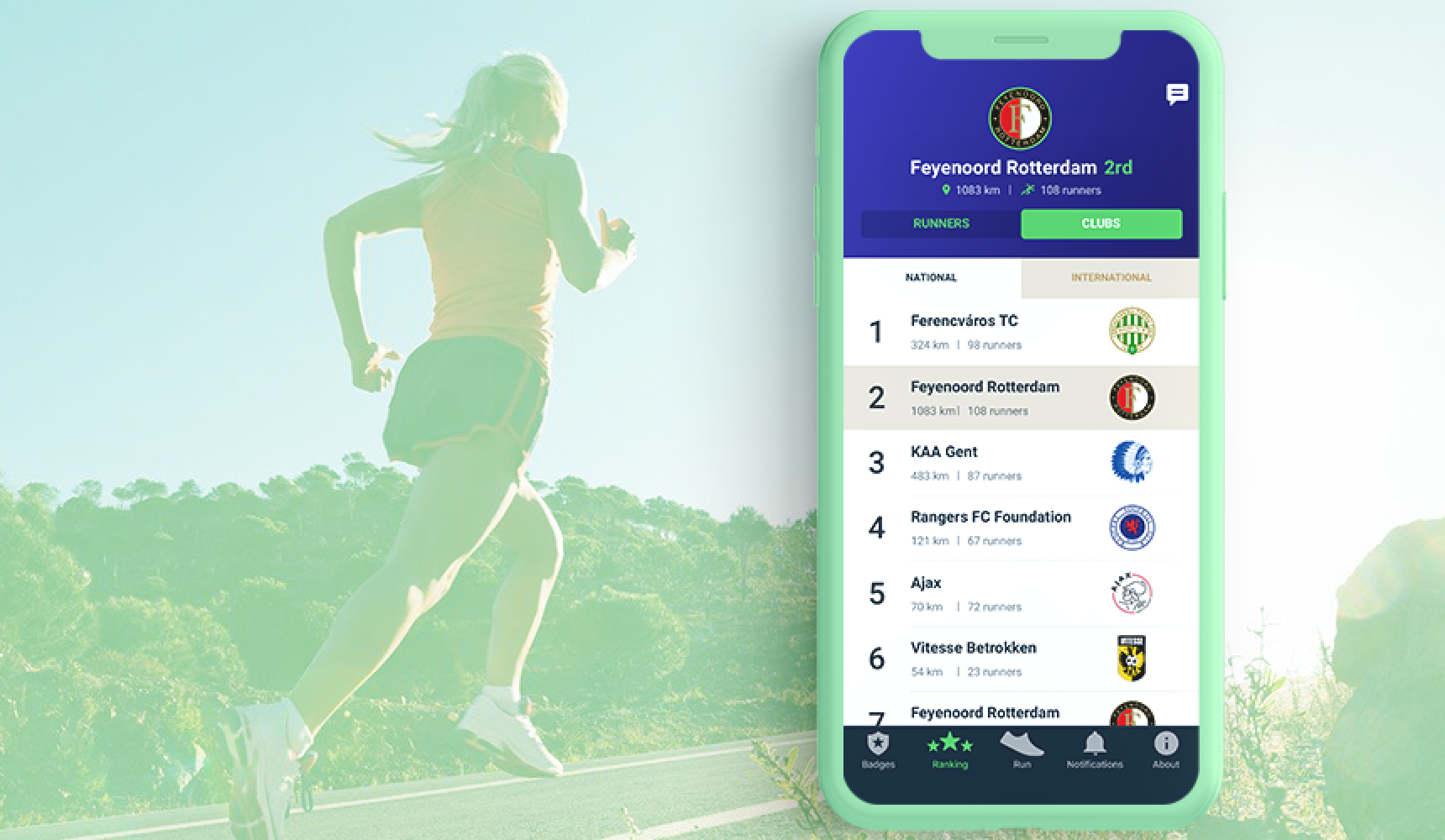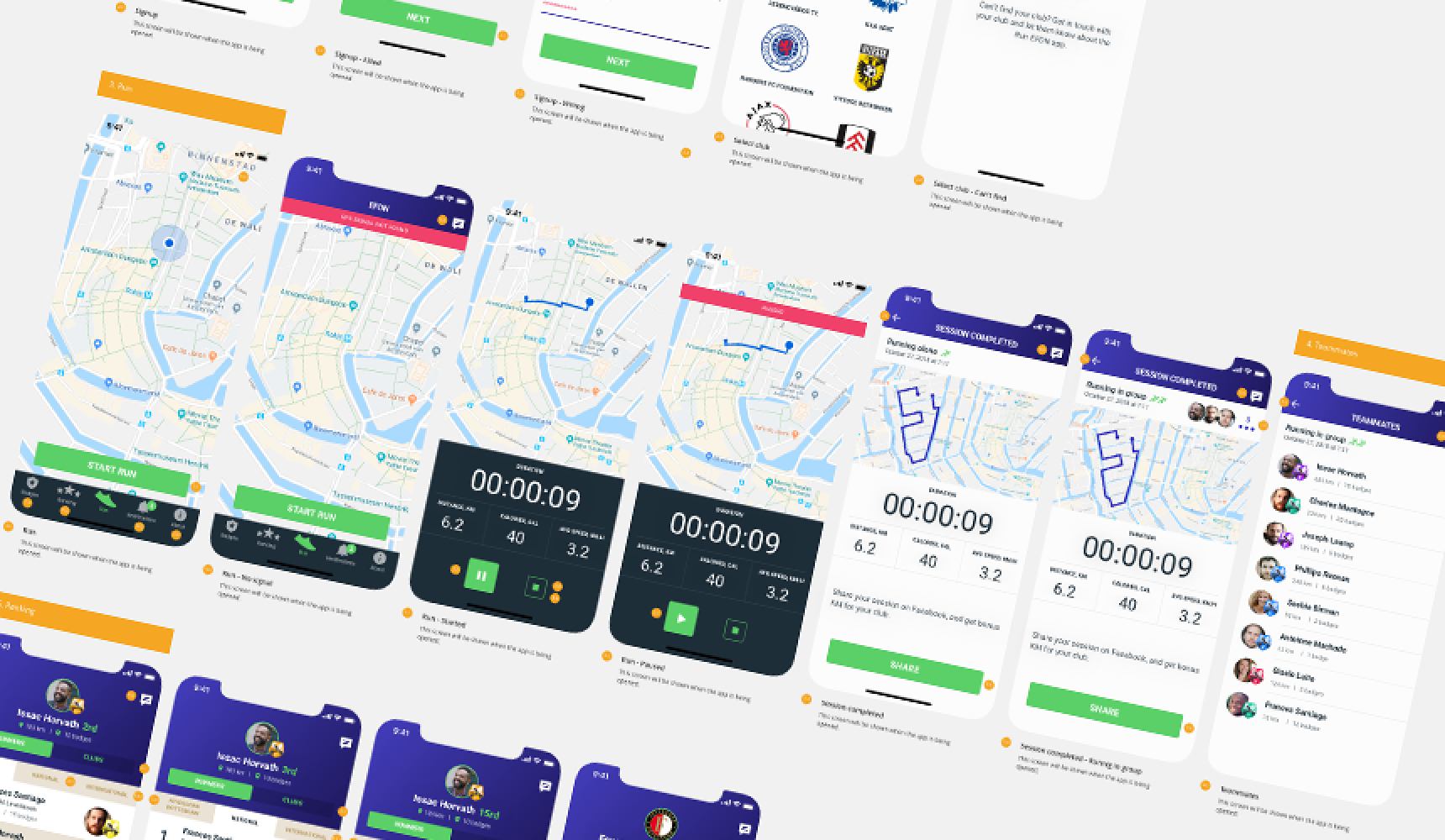 What I Did
Designed mobile app;
Created badges;
Prototyped Interactions.
For Whom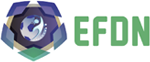 DTT is a Dutch company based in Amsterdam; they stand for beautifully designed and viable solutions.
EFDN is a no-profit organization in Europe that uses football's connecting power as an instrument for social development.
My Challenges
Design an MVP app to encourage people to have a healthier lifestyle.
How? Get them to exercise more.
Features designed to engage football fans to exercise:
Run for your favorite Football club;
Score points with every step you take;
Run in a group, invite your friends;
Chat with your friends;
Earn badges.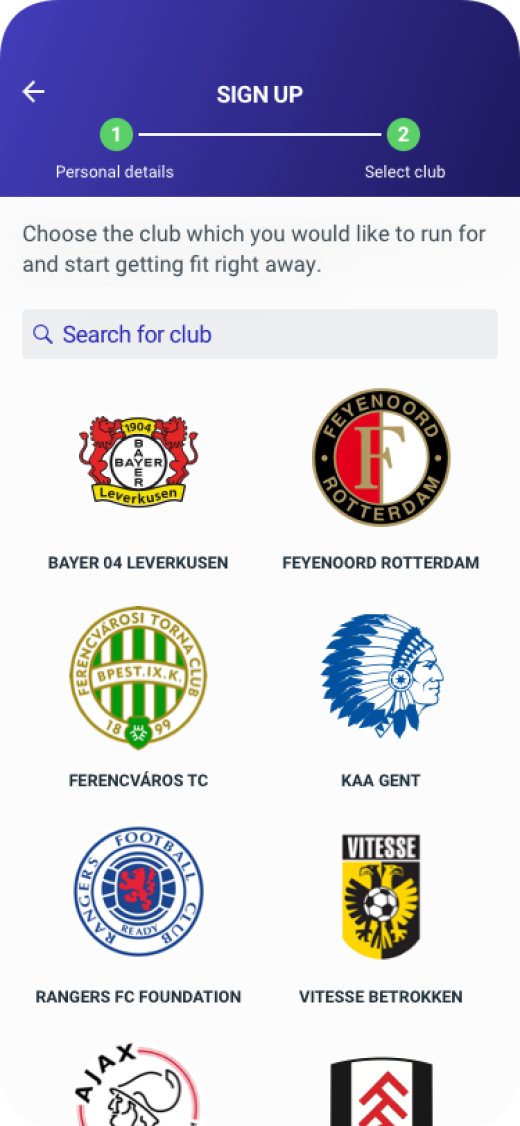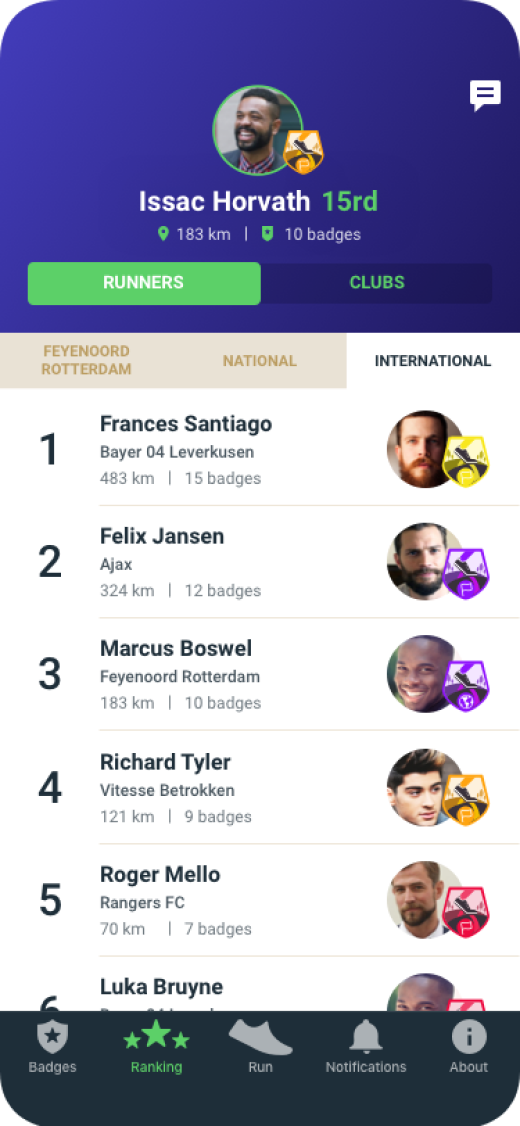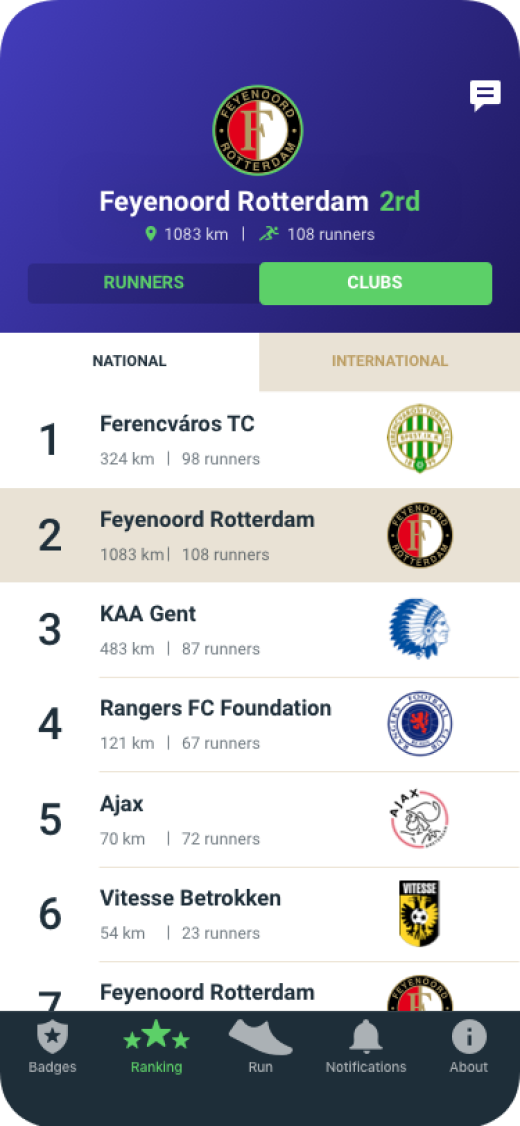 Badges
---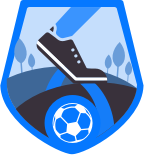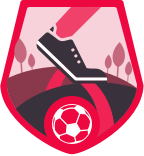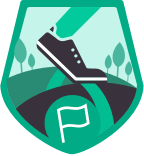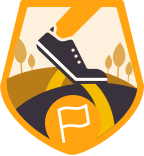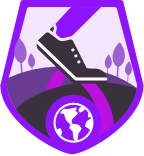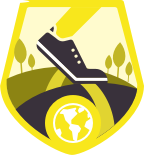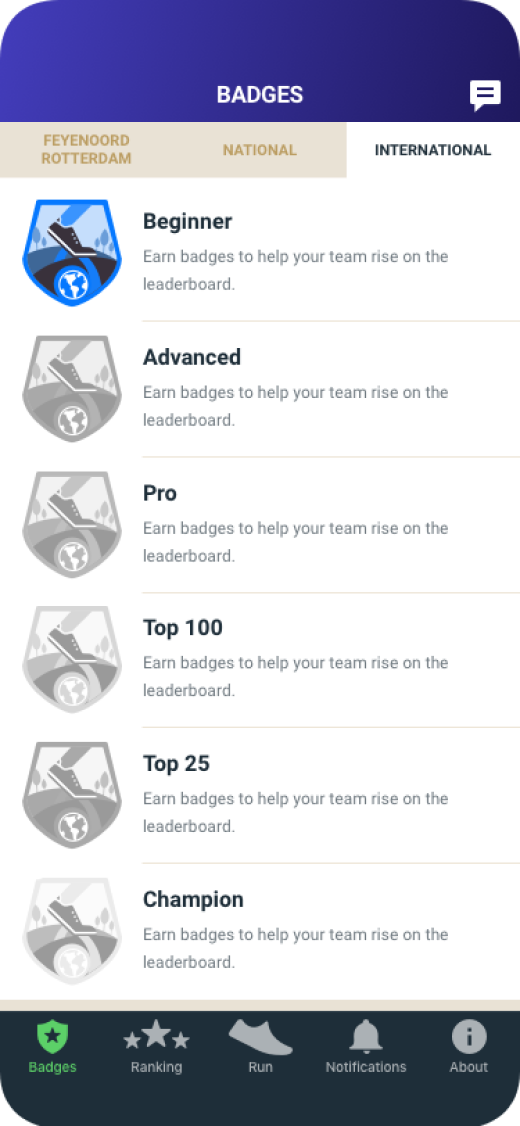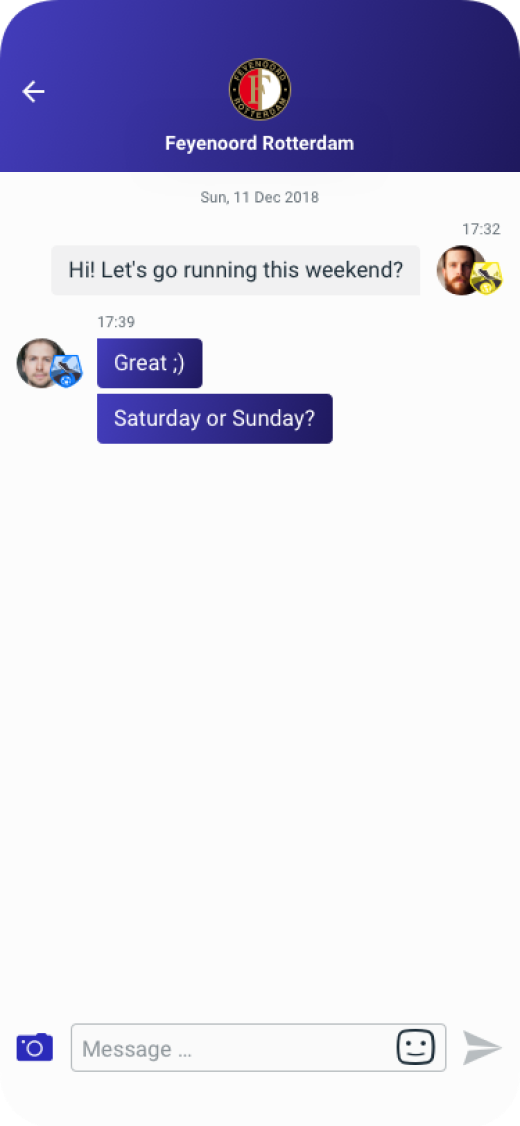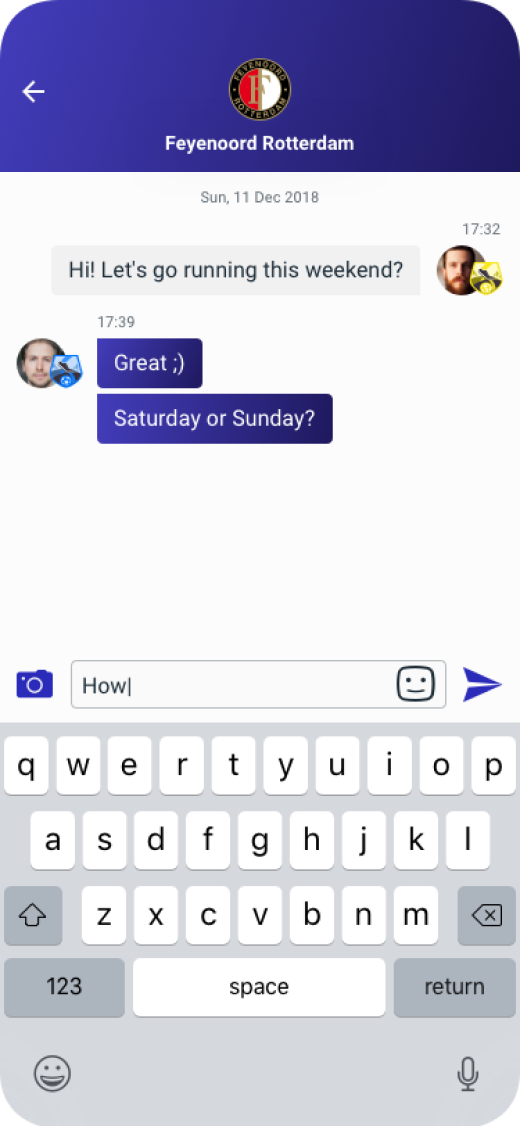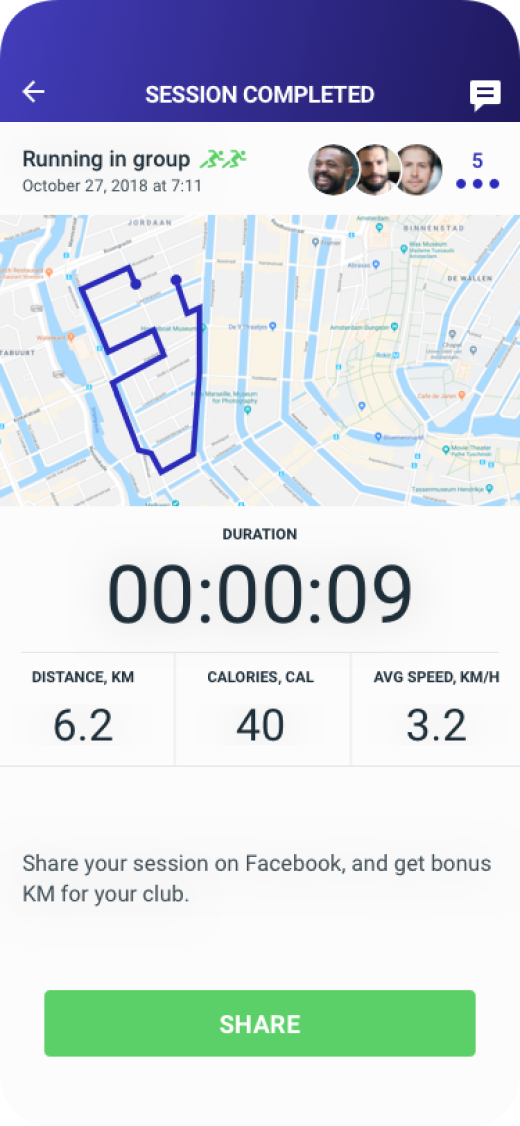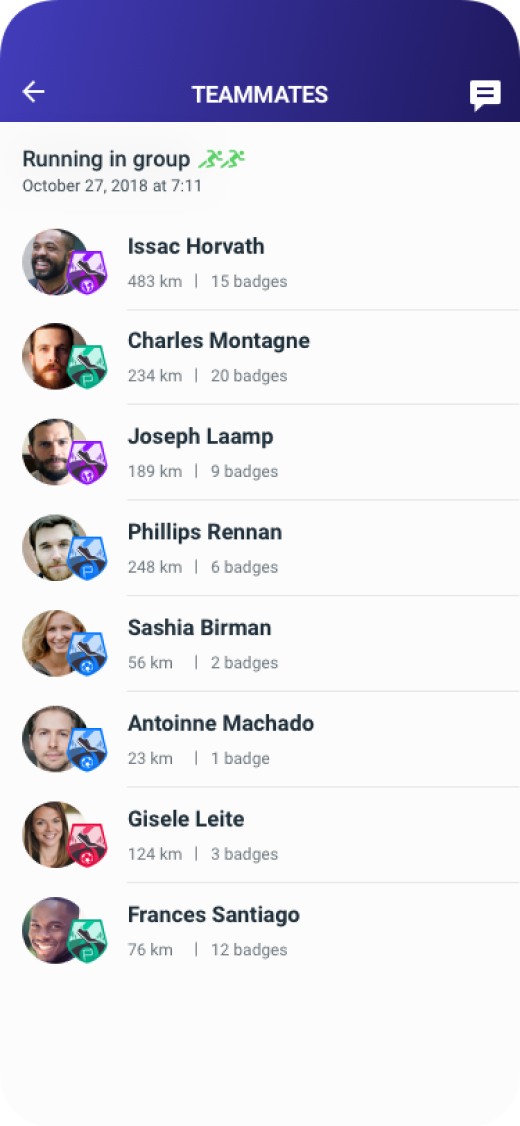 Results
A small budget and a strict scope eventually end up creating a functional design.